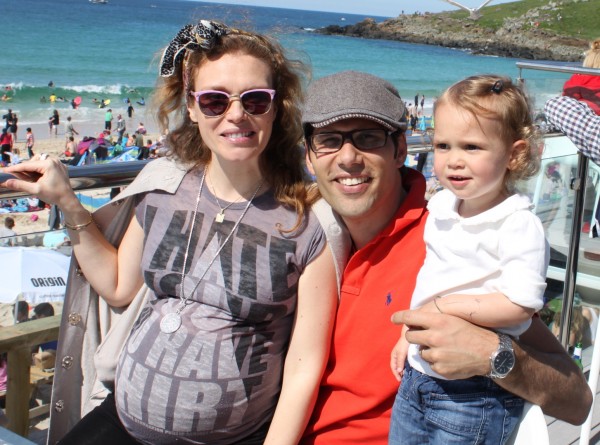 Hi there!
It has been a while since our last post but so much has happened that we've struggled to set aside some time to update our blog. So here it is…
Some of you may have seen the recent albums posted on facebook which give a small taster of the first phase of our project. We started works on the 5th of March 2012 and hacked at the building relentlessly for 4 weeks. The gutting job was much more extensive than we ever planned and were literally left with 4 outer walls, no roof, barely no foundations and to top it all we drilled through our sewage pipes (not nice!).
Oli has been on site most days shoveling gravel and tasting dirt… God it's a hard job! His hands and back are aching like hell and he discovered muscles he didn't know existed!
So the strip-out is now more or less complete and we have started re-building…phew!…
Our team is great: Toby, Malcom, Stevie, Johnny and Pete are the best guys for the job and so far it has been a real pleasure to work with them. The task ahead is monumental, but as the saying goes: "The harder it is, the sweeter the reward!"
Planning has been approved at last, meaning that we are now focusing on big structural works. The new steels are now in place and we have started the roof extension. It's a good thing that we decided to wrap up the building completely under a scaffold, as this has allowed us to progress steadily with works despite the ever-changing british weather!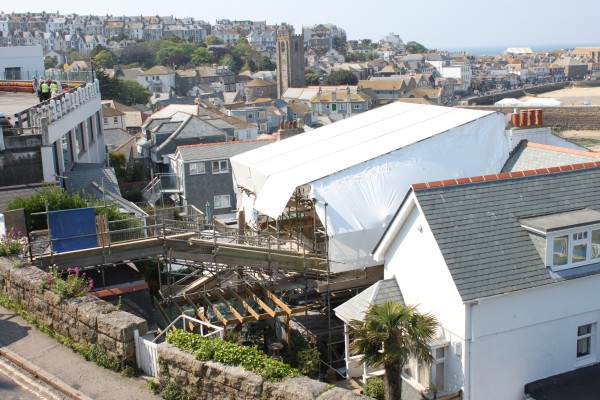 Angela? Well… She has been pretty busy too… on top of research for building materials, quotes for jobs, sourcing second hand furniture, attending auctions etc, she is also making sure that our family increases in size, as we are expecting in September!! Why make our life easy, when it can be delightfully complicated!!
We thought you would like to picture the place, so check out this cross section illustrated by Alice Alderson who is working with us to create a series of drawings for our website and  future brochure.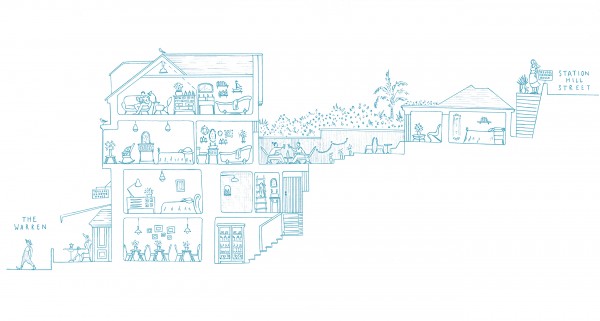 Some of you may have seen images of our mammoth marmalade production for next year's opening that we prepared in February. End of June will be the perfect time to enjoy fabulous local juicy strawberries and no doubt we'll be back in the kitchen preparing some yummy jam to serve with our cream teas!
We'll make sure that you won't need to wait as long for our next blog and, at the speed things are going right now, there will be lots to share.
Enjoy the summer and see you all soon!
Angela & Olivier