A Quieter Than Usual Spring
21 - 04 - 2020
We can't help but notice the symphony of spring, in these quieter than usual times.
As the sun shines down on an empty labyrinth of cobbled streets…
…we are left with just an artists impression for this time of year in St Ives.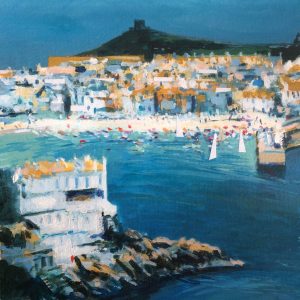 Painting by Glyn Macey
A quieter than usual spring  
In this peaceful seaside town, there's just a gentle sea breeze, that flutters the sails of the harbour boats and blows away the last remaining clouds. Birds are playfully swooping in the sky, singing loudly over a subtle buzzing, as nectar is bestowed to the bees by fragrant bloom. The awakening wildlife alerts our senses and slowly puts us at ease, as we walk these familiar but unusual shores.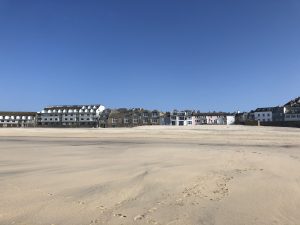 As the sun is setting over Porthmeor Beach, our thoughts become clearer and we begin to see beyond the horizon of these difficult times. We're grateful in this moment, that the humble presence of our natural world, accompanies us on our journey, even while we walk back indoors.  
Today, as we chase the breaking waves, it feels less like staying home and a little more like coming home. On pause from the demands of everyday life, we can re-set old habits, allowing our planet some time to heal.
At Trevose Harbour House & St Ives Studios, we are committed to helping reduce the negative environmental impacts of today, to bring about a better tomorrow. Caring closely for our environment and paying attention to its welfare, is the key to our life's support system. So together we look forward to better times, without the over consumption of our natural resources.
You can read more about our commitment to responsible tourism here and help us to bring about a better tomorrow:
https://www.trevosehouse.co.uk/about-us/sustainability/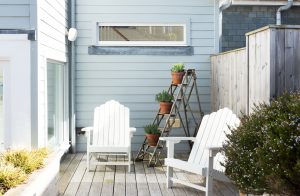 SOMETHING TO KEEP YOU BUSY
Our St Ives Studios are home to many unique decorative pieces, that have been collected by the owners over many years.
In both our Sands and Samphire Studios, you can find these lovely hanging macramé planters.
Macramé is a sustainable form of textile making, using natural materials and knotting techniques.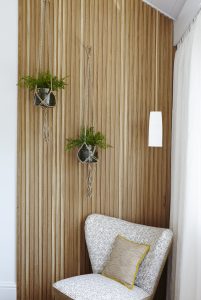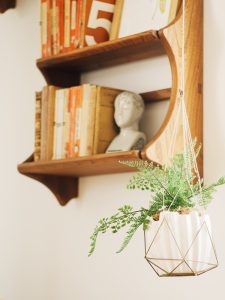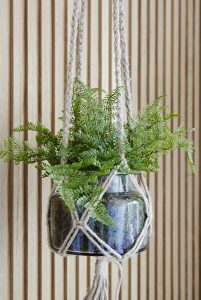 Macramé crafts are so versatile, you can make almost anything!
They're perfect for adding something new to your home, or perhaps a gift for someone special.
Follow us at @stivesstudios to see how to make these lovely macramé, hanging planters!
KEEP SAFE & WE HOPE TO SEE YOU SOON!
We're staying as positive as the current sunshine, so until we can be reunited again, please follow our activities online:
@trevoseharbourhouse & @stivesstudios 
Photo credit:
https://glyn-macey-studio.myshopify.com/collections/cornwall/products/seagulls-view-st-ives-print