Blue and White
20 - 07 - 2019
When Olivier and Angela decided to create Trevose Harbour House more than 8 years ago, there was a clear vision for its character; 'we always harboured the dream of creating a living place which is understated yet uniquely stylish.' Not only this, having pursued respective professional careers within the hotel industry for many years prior, the talented duo knew the fundamentals for any successful hotel- service; 'we wanted to offer exceptional service, something comparable to the prestigious hotels we have gained experience within, but in a relaxed and comfortable way'.
Olivier and Angela were aware however that when customers look to book, it's the aesthetics that primarily draw them in; 'when guests look to stay with you, of course they initially go for look- it has got to offer something unique, entice people in, it's secondary when guests look at the reviews and see the service we provide'. This is why the couple knew they had to offer something different. They wanted to create something that would define 'Trevose', a talking point, something that guests would remember when they leave..
Angela had always nurtured a passion for interiors, it was her fruitful imagination that came up with the notion of colour, and with that I mean two in specific, blue and white.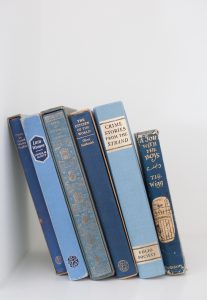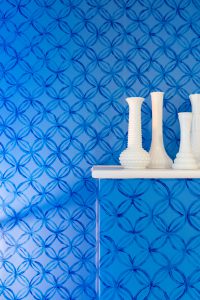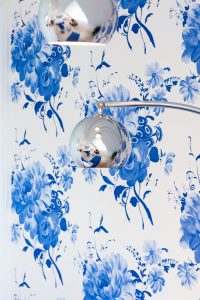 Even some repeat guests have cottoned on! 'We have a very special repeat guest who visits us 3 times a year.' Angela explains, 'he enjoys exploring his creativity by only wearing blue and white when he stays with us. He says he likes to fit right in, 'Trevose style'!'
And the inspiration behind the colours? It is apparent the blue and white theme retains a reflection of Trevoses' surrounding bay and the vast coastline that runs along the Southwest. The Mediterranean feel that St Ives radiates with its charming cobbled streets, golden sand beaches and clear blue ocean lines sees the house authentically in keeping with its natural habitat!