Tales of The Warren
30 - 04 - 2019
 
The Warren
Situated quietly between Porthminster Beach and St Ives Harbour, The Warren is a quaint, meandering street home to an abundance of charming cottages and town houses of differing shapes, sizes and coloured front doors. Fortunate to be located in such a sought after part of town, Trevose Harbour House is located as part of a picturesque terrace mid-way along the idyllic and peaceful street.
Tony Mason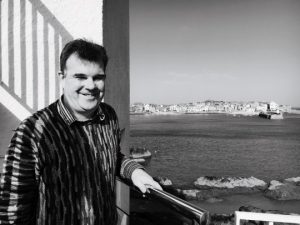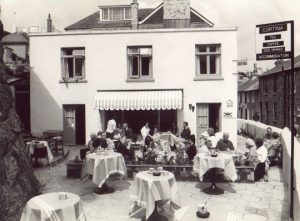 Having lived on The Warren for almost 60 years, and at one time having four properties within the families possession, there is nobody that knows the street quite like friend and neighbour Tony Mason.
Tony, now retired, is still very much active within the St Ives community. Having captured over 300 videos both past and present of the towns life, history and society occasions, Tony is now a trustee for the St Ives archive and additionally lends himself to offer guided walks of the town in his spare time.
Never a dull moment, Tony's stories roll off his tongue one by one. It is clear from the light in his eyes, the passion and excitement he advocates when talking about his memories growing up in St Ives and of his time on The Warren.
Pedn Olva
Meeting at the Pedn-Olva hotel for a warm brew, Tony tells me of his memories when mother Vicki assistant managed the hotel back in the 1940′s. She then went on to establish a popular family run coffee garden named Cortina, located opposite the Pedn-Olva on The Warren. Tony ran the café from 1997 until his late retirement in 2004.
His knowledge of the town is fascinating. Unbeknown to me, Tony tells me how during the 1900′s, the meandering street was home to many rabbit burrows and this is how 'The Warren' got its name.
I asked Tony what he believed to be one of the greatest memories of The Warren. He told me the tale of HMS Wave Minesweeper that now holds a plaque at the Arts club at the end of the street.
HMS Wave Minesweeper
 
In 1952 terrible storms were forecast. HMS Wave decided to shelter from rough seas and dropped its anchor just behind Smeatons Pier. Their naiveity was the strength and power of the storm. After only dropping one of their many anchors, the storm proceeded to carry HMS, beaching it on Pedn-Olva rocks and causing huge destruction.
Tony and his extended family continue to live on The Warren in numerous properties. We believe it to be so comforting and inspiring to see local residents such as those remaining to live in the area they grew up in.
Either when strolling The Warren or behind a camera lens at a local event, you will no doubt see Tony and his familiar face. His charisma and enthusiasm is what is so special about the locals of St Ives and makes The Warren what it is today! We thank him for welcoming us to The Warren, for being a great neighbour and continually supporting what we do!
Trevose
x